Pork Rib in Jogja(Yogyakarta)
Beer
Food
Restaurant
GudegCinta / 17 Nov 2021
In 2019, Seventeen appeared in Battle Trip EP146 and introduced Yogyakarta travel.
Although Indonesia is not an Islamic country, 87% of the people are Muslim and pork is prohibited in Islam, so pork is not well distributed. As demand is low, supply is also low. The situation is very different from Bali, where Hinduism predominates.
If you really want to eat pork, it can be overwhelming… But fortunately, there is a restaurant in Jogja that makes pork ribs delicious.
Poka Ribs
Pork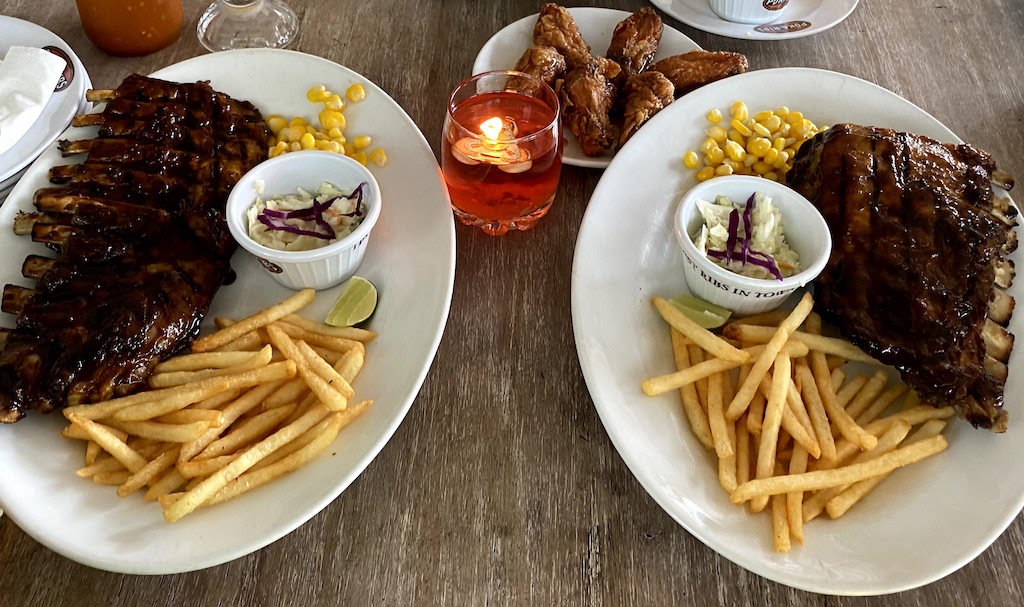 The price matches the price of beef steak you can enjoy in downtown Yogyakarta.
For taste, I recommend baby back ribs > grilled pork belly > spare ribs.
These are the latest prices for 2021.
Baby Back Ribs (300g) – Rp 195,000
Spare Ribs (400g) – Rp 210,000
Grilled Pork Belly (200g) – Rp 125,000
You can order pasta, nasi goreng, salad and finger food (appetizer).
Alcohol
Eyes twinkle! After all, there is no reason not to sell alcohol, another taboo food, in the yard that sells pork, which is taboo! Among the general restaurants in Yogyakarta, there are only a few places that sell alcohol, and they also sell a relatively wide variety of alcoholic beverages. In Yogyakarta, you have to go to a hotel to get a drink, but it is a very welcome place for us.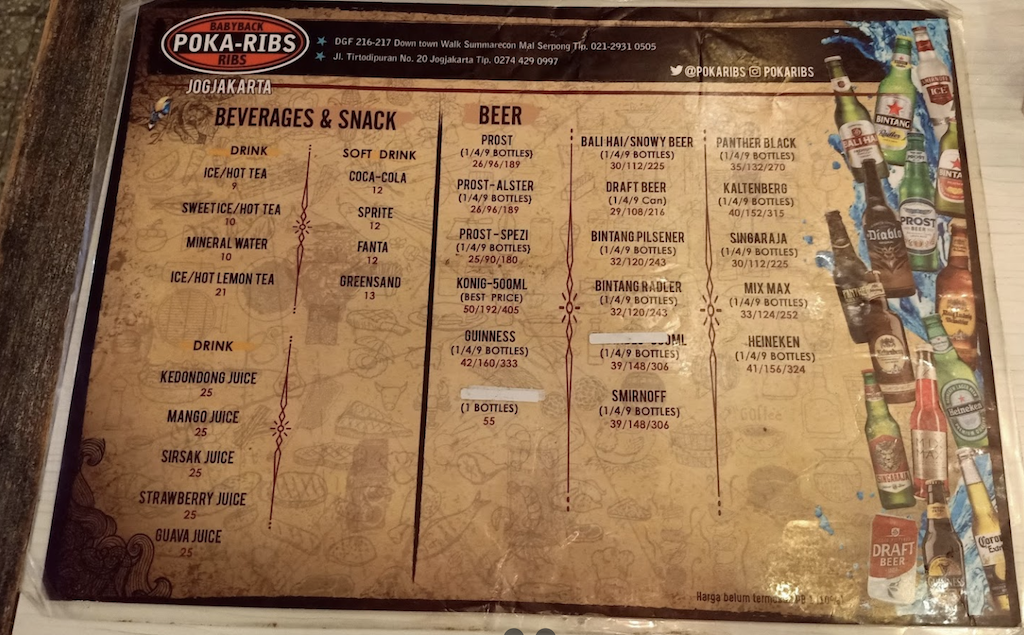 The location is a bit south of the center of Yogyakarta. – Google Map
Comments
No comments yet, take the initiative.